Who you gonna errr… visit to buy tickets in advance for the Ghostbusters 30th anniversary screening?
Probably Fandango or Movietickets or your local theater chain's official site. Whatever you choose, you probably aren't going to call to reserve those tickets. That's so 80s. And, of course, so is Ghostbusters! On August 29th, for one week only, Sony is putting Ghostbusters back on the big screen for everyone to revel in its upgraded to 4K glory. It will be thankfully free of Lucasfilm-like CGI upgrades, so don't expect a poorly rendered Gozer to make an appearance in an originally cut scene with Bill Murray or something. This is the original we all remember – just cleaned up for our viewing pleasure.
If anything's changed over the past 30 years, it's how trailers are cut together to sell the product. Notice how we don't seem to need an ominous voiceover to explain everything to us anymore? When was the last time we heard that in a trailer? Okay, sure, the new trailer does have a bit of that, but it's talking more about the event of having the film back in theaters and not trying to entice us with juicy plot details. The newer one is full of quicker cuts, even if the original was born in the MTV generation, but it surprisingly relies less on Bill Murray slinging one-liners than the original does. But, man, does it load you up with spoilerific scenes.
Take a look and tell us what you think. Which do you think is a better representation of the film?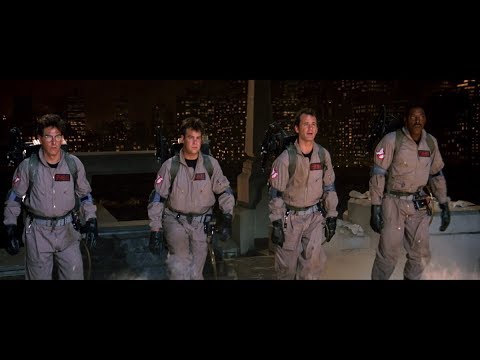 Catch the original Ghostbusters in theaters for one week only starting August 29th.
Image: Columbia Pictures
* BEWARE OF SPOILERS in this video, especially if you haven't seen all of the Marvel films through Captain America: The Winter Soldier (especially that film in particular) * Superhero films are at the same time celebrated and reviled for the [...]
And let's be clear up front: Michael Bay's Teenage Mutant Ninja Turtles are NOT aliens. Megan Fox said so. In the trailer. While we don't yet know what to expect of Bay's next Transformers film, Age of Extinction, starring Mark [...]
By now, most of us know the Star Wars galaxy pretty well, especially the original trilogy. It's got plenty of action, spectacle, and not surprisingly, lots of humor. When Marvel set out to make their version of a galaxy-spanning epic film, they [...]