EA puts the classic trilogy back into gamers' hands in their all-new Star Wars Battlefront game.
We're at E3 2014 all this week and there's very little that doesn't excite me more at a show like this than a good Star Wars video game. Not all Star Wars games are good, mind you, but Battlefront series has always featured some of the best. I don't know how many hours I've spent (never wasted) playing the original Star Wars Battlefront games. If you haven't played them, it comes down to this: Imagine dipping yourself into the Star Wars galaxy minus all of the political intrigue and Joseph Campbell Hero's Journey underpinnings and keep all of the cool battle scenes, putting a blaster in your hands and just letting you battle it out on all of the iconic planets you remember, against a relentless opposing army until all you can hear is blaster fire. Sweet, sweet blaster fire.
This is what EA teased us with last year: It got possibly the most rousing response from the crowd, but it wasn't nearly enough.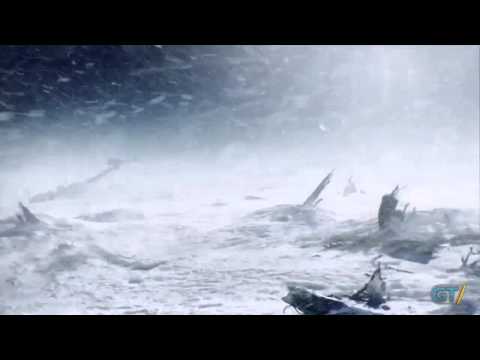 This year, EA gave us not only more footage (see video at the top), but also a behind-the-scenes peek at what developer DICE went through to capture the classic trilogy (and possibly more) in the new game coming out on probably all of the last and current consoles (and for the love of the Force, it better be on PC!). Design Director Niklas Fegreaus explains just how careful they're being with the legacy of not only Star Wars, but Star Wars Battlefront as well. The official EA website doesn't seem to have anything relevant to Star Wars Battlefront on their site as of this posting, but it hopefully will have something more soon. Here's hoping I can get some play time on the floor this year. If it exists, I imagine the lines will be long.
Looks like we'll be seeing Star Wars Battlefront in 2015, which will be only one more part of a massive Star Wars year.
Image: EA
Can't get into E3 this year? Have no means to get to LA anyway? Well, Nintendo is coming to you. Of course, the first stop on the tour has to be in LA, just days prior to the launch of E3 Expo 2014, especially since Nintendo has no plans for a media [...]
Mortal Kombat returns with the all-new next-gen Mortal Kombat X. If you're an old school arcade gamer, odds are that you've spent more time in local pizza places dropping quarters into the Mortal Kombat machines than you did eating the pizza. [...]
From Joey Ansah, the man behind the team that brought us the fan movie "Street Fighter: Legacy" and the good folks at Machinima, we finally have the chance to see Street Fighter as it was meant to be seen (sorry, Jean-Claude Van Damme). This [...]